Does your magnesium supplement have you running to the bathroom too often?
Now you can reduce the effects of Magnesium Deficiency in one month, without the laxative effect!
FACT:
Almost 80% of the population is deficient in magnesium 
creating dozens of symptoms that are being treated with dozens of drugs instead of a therapeutic magnesium product.
However, most forms of magnesium are poorly absorbed, causing extra trips to the bathroom and leaving you basically flushing your money down the toilet!
That's why we created ReMag™, the Magnesium Miracle™
Support for magnesium deficiency, without the laxative effect
The ONLY Magnesium that is 100% Absorbed at the Cellular Level
Unlike other forms of magnesium, the Picometer and stabilized ionic form of magnesium in ReMag™ allows it to be absorbed completely at the cellular level with no laxative effect making it the most therapeutic form of magnesium on the market. It bypasses a leaky gut and does not even enter the large intestine to cause diarrhea.
Experience The Magnesium Miracle™
ReMag™ is truly The Magnesium Miracle™ as it is an essential cofactor required by 700-800 enzyme systems that promote thousands of biochemical reactors in the body. It regulates temperature, produces and transports energy, transmits nerve signals, and relaxes muscles. Magnesium is vital for glucose, fat, and protein metabolism, and affects every cell in the body in a positive life-supporting way. Magnesium also ensures that we have healthy bones by regulating calcium absorption and metabolizing the active form of Vitamin D from its storage form.
Created by Dr. Carolyn Dean (author of The Magnesium Miracle), ReMag™ minerals are meticulously from a pure source of magnesium chloride and developed to deliver stabilized magnesium ions that are similar in size to plant magnesium. ReMag is a picometer-ionic form of magnesium, smaller in diameter than the body's cell mineral ion channels. Its direct and complete absorption into cells means ReMag™ bypasses a leaky gut and does not even reach the large intestine to cause diarrhea. Therefore, ReMag does not have a laxative effect.
Source and Purity of ReMag™
The company that manufactures ReMag™ buys 99.98 - 99.99% pure magnesium ingots. The current source is from San Bernardino Co., California, mined as dolomite. These ingots are broken down into picometer ionic liquid soluble minerals. Thus there are as little as 0.01 - 0.02% impurities in our magnesium chloride. This compares very favorably to high quality versions of magnesium citrate that are 98% pure, or magnesium chloride from salt lakes that is 96% pure. The key is that 99.98-99.99% pure is just that, 99.98- 99.99% pure, no matter the source.
ReMag is Generally Recognized as Safe (GRAS) and is free of heavy metals on rigorous testing.
Doctor Created, Doctor Supported, and Doctor Recommended
Dr. Carolyn Dean has been writing about magnesium deficiency for over 15 years. For the past 10 years, she has encouraged magnesium companies to make a fully absorbed magnesium product instead of the medical recommendation for magnesium oxide which is only 4% absorbed. Finally, she realized she had to accomplish this task herself. She created ReMag™ which is 100% absorbed at the cellular level in its stabilized ionic form. Thus nothing is lost to the laxative effect.
Carolyn Dean MD ND

Dr. Dean is the author of 110 Kindle books and 33 health books covering a wide variety of topics, including The Magnesium Miracle and Hormone Balance, The Yeast Connection and Women's Health. Her magnesium outreach has won her an award from the Heart Rhythm Society in the UK for "Outstanding Medical Contribution to Cardiac Rhythm Management-2012."




She has appeared regularly on The View, Fox News, Good Day New York, CBS-The Early Show, WNBC-Weekend Today.




Dr. Dean has a free online newsletter, a valuable online 2-year wellness program called Completement Now! and a 2-hour call in Radio Show.
Dr. Dean has appeared on
What ReMag™ Users Love About It
"Dr. Dean is certainly a lifesaver as I had no quality of life before ReMag. Thanks for all that you have done to help! It so frustrating that my doctors think I'm nuts when I say how sick I have been and that the right magnesium is completely healing all of me. You guys are true lifesavers!!!" –Debbie Mueller
"We took a giant leap of faith against all of my husband's doctors' advice and he started on ReMag under the guidance of Dr. Dean. The results were immediate. His magnesium levels are testing higher on ReMag than they did on weekly infusions. We are forever grateful to Dr. Carolyn Dean and her commitment to helping others. My husband now has a quality of life he was told was not possible!" –Lynn Curl
"I had been going through another of my long exhausted/apathetic/depressed periods. No doctor on earth could find anything wrong with me. On Jan 23, I took my first dose of ReMag. Within 2 hours I was off the couch & doing laundry. My husband came home from work every day to find I'd already started dinner. My lingering nausea went away. My Hashimoto's Thyroiditis medication went down. I can swing on the swings at the playground again (ever watch a 40+ woman swing with her 5-year old daughter?) I'm not a stranger to magnesium. I'd been taking it for years, but always figured that when things got runny, I had taken enough. ReMag made all the difference for me. I'll never be without it again. Thank you, Dr. Carolyn Dean!" –Maggie Churney
"Since taking the ReMag I've had relief from frequent palpitations and fatigue that was driving me crazy as I am a high-energy kind of person. Even the 'fog' that seemed to be in my head has gone away and I feel my memory is sharp and clear. I noticed my running has improved. I was getting short of breath when I would be on my runs and would take frequent breaks. Now since my knee feels better I'm able to run longer and longer distances without stopping. I haven't been like that in years!!!" –Radio Show Testimonial
"Now, I remember Dr. Dean wrote about how to stop a heart palpitation. I poured one tsp of ReMag into a bottle, added about 4 oz water and drank all of it. Nothing happened for about 10 or 15 seconds. Then BOOM, I immediately went back in sinus rhythm. I told my wife and I couldn't stop talking about the swiftness and completeness of the ReMag action. I'm writing this email about 10 minutes after the miracle. A miracle!!!! I believe, I believe." –Howard Klemmer
Get a 96-serving bottle of ReMag™ now for only $29.99+S/H
through the RnA ReSet online store
Say goodbye to flushing money down the toilet on magnesium that your body doesn't fully absorb.  
Experience The Magnesium Miracle™ for yourself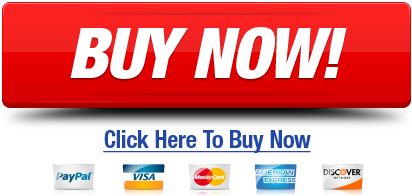 (you will be taken to the ReMag order page)
Frequently Asked Questions

Where can I buy ReMag™?
ReMag™ can only be purchased through the Official RnA ReSet web site at rnareset.com. It is not available through any other online stores, distributors, or retail outlets.
Will my payment be secure?
Yes! We take every effort to ensure your personal information is handled with the utmost privacy and only transmitted over secure, encrypted channels to our trusted payment processors.
Do you ship internationally?
Yes! We ship to 215 countries offering economy, priority, and express shipping options to all 215 countries.
I have X condition. How will I know how much ReMag to take?
Our amazing support staff will be happy to help you use ReMag after your purchase.  You can also download the e-book "Invisible Minerals – Part I: Magnesium" from the ReMag product page, to learn all about using ReMag.  And, Dr. Carolyn Dean also hosts a weekly radio show dedicated to helping customers like yourself get the most out of her Completement Formulas.